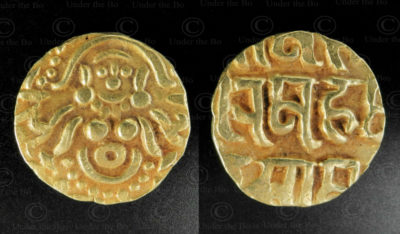 Rajput gold coin C329
One 22K gold dinar depicting four armed Lakshmi. Reverse: Nagari script.
Reign of King Jayavarman (1117 – 1120).
Gahadvala or Gaharwar dynasty, India.
For details see Wikipedia.
4.2 gr.
16 mm.
Free shipping worldwide by airmail.
$ 623
More info about Rajput gold coin C329
You can send us an E-mail with the form below to get more information : details, pictures, ...