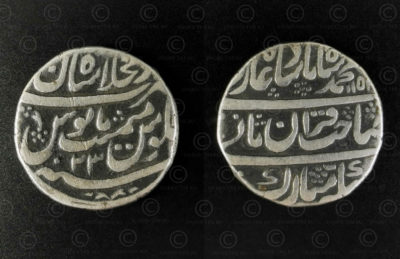 Mughal silver rupee C332
Silver rupee from the reign of Muhammad Shah (1719-48), a great patron of the arts.
Mughal Empire. Northern India/Pakistan.
See details on Wikipedia..
11 gr. Diameter: 25.5 mm.
Free shipping worldwide by airmail.
$ 82
More info about Mughal silver rupee C332
You can send us an E-mail with the form below to get more information : details, pictures, ...