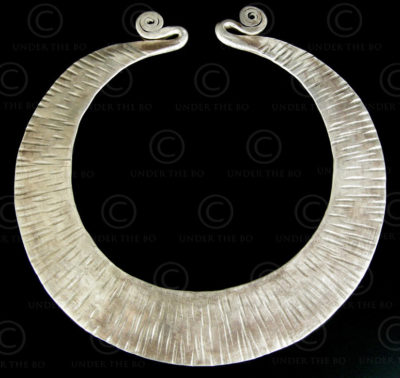 Hmong silver torque 607
Flat sterling silver torque.
Hmong minority, Laos or Southern China.
Total width: 190 mm.
Inside width: 135 mm wide, flexible opening.
234 gr.
Free shipping worldwide by airmail.
$ 811
More info about Hmong silver torque 607
You can send us an E-mail with the form below to get more information : details, pictures, ...