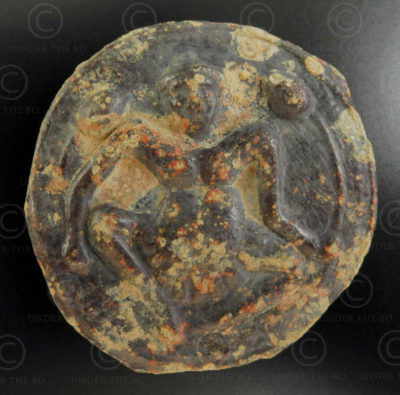 Dvaravati tin coin C321B
Tin coin of the ancient Mon Dvaravati kingdom, depicting a seated man framed by two lotus buds.
6th-8th centuries.
See Bank of Thailand.
Thailand.
35.4 gr, diameter: 39 mm.
Free shipping worldwide by airmail.
$ 228
More info about Dvaravati tin coin C321B
You can send us an E-mail with the form below to get more information : details, pictures, ...