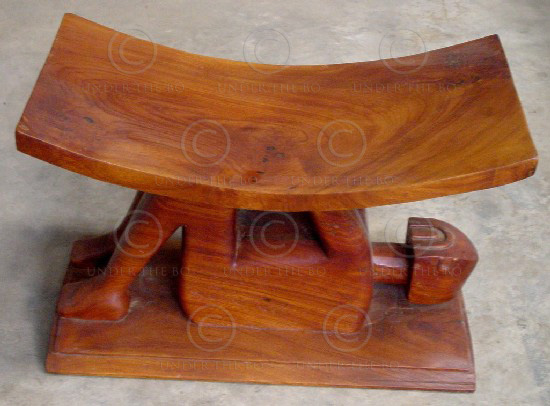 Ashanti stool FV6
Ashanti (Ghana) style stool.
Single piece of jackwood.
Carved at Under the Bo workshop.
61 x 42 x 32 cm.
Free shipping worldwide by airmail.
$ 540
More info about Ashanti stool FV6
You can send us an E-mail with the form below to get more information : details, pictures, ...